Power BI reporting for Dynamics 365
Organisations want to communicate insights and performance in their own, powerful and engaging way. You want to drive self-service BI. BIRDS provides the data models and consultants for an initial start to your project. After that, you can continue building on your own. Because Power BI is a successor to Excel, the tool itself is fairly quick to understand. When your users start to get the hang of it, they will grow and we can help you with that. There are two tricky hurdles to overcome:
Determining what you want to drive as a department or individual is difficult to put into words. Moreover, after that, determining the definitions needed for those insights is also difficult. After all, how do you know if your calculation is complete and if all the data is properly related?
Getting the data out of Dynamics is not always easy to do. Yes of course connecting is still possible, but then you see countless tables, which one should you have?

How do I set up my Power BI report?
With Power BI, you easily set up performance dashboards. A performance dashboard is the front-end on which you visualise multiple reports and indicators. On this dashboard, you can see how the organisation is performing on your selected indicators, identify trends and see progress in projects and other complex, multidisciplinary areas. You can also analyse patterns and relationships in a given context.
We have prepared hundreds of analyses and KPIs by combining data from Dynamics already. Our consultants work with core users to validate the data. Because of course, it all has to be correct before you start familiarising end-users with Power BI.
Once the definitions have been made right for your company, that's when it really gets fun. Insights generate new questions and then it's all about having your data models set up flexibly. Due to our experience with more than 300 clients, our consultants have a lot of experience. Not only in the tools, but also in the business. If we work together and teach users to lose their cold feet, your business will automatically become more intelligent. Business Intelligence as it is meant to be.
How do customisations made in Dynamics 365 work?
There will be new versions of Microsoft Dynamics. Adjustments are also made to Azure's data analytics platform. It is our job to build those back into the latest version. Our development team closely follows the Microsoft Dynamics team. Also, the various add-ons available in the market write data away in the database that you would like to use in your Power BI reports. That's why BIRDS allows us to extend those data models. You may want to do that yourself, or you can leave it to our experts.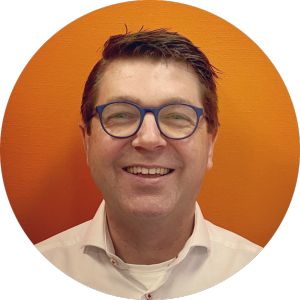 Want to learn more about BIRDS?
Schedule a meeting with Joep Lugtenberg, Sales Manager.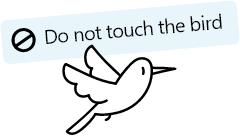 Kick-start your Power BI project with BIRDS