About Van Bommel
Shoe manufacturer van Bommel has been making luxury men's and women's shoes since 1734. 'Van Bommel' is the centuries-old classic shoe brand that has been produced by the Van Bommel family for 9 generations. In addition to this classic brand, the shoe factory van Bommel also carries the fashionable brand 'Floris van Bommel'.
About the project
During 2021 the new Microsoft Dynamics ERP system has gone live at van Bommel and the necessity of an BI reporting system arised. Instead of building an custommade Data Warehouse, Van Bommel chose Microsoft Power BI and BIRDS to extract the Dynamics data and get real insights in Power BI.
In the video below, CEO Reynier van Bommel explains the value of BIRDS for their company and why a standard solution is more benifical than a customade BI tool.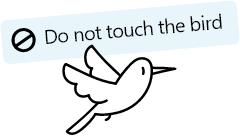 Kick-start your Power BI project with BIRDS