Quick insights
50% time savings achieved in the ETL process (daily data refresh).
Starting with a Proof of Concept (PoC).
Self-service component of the solution.
Good integration with the 4PS ERP system.
Consultants who speak our language.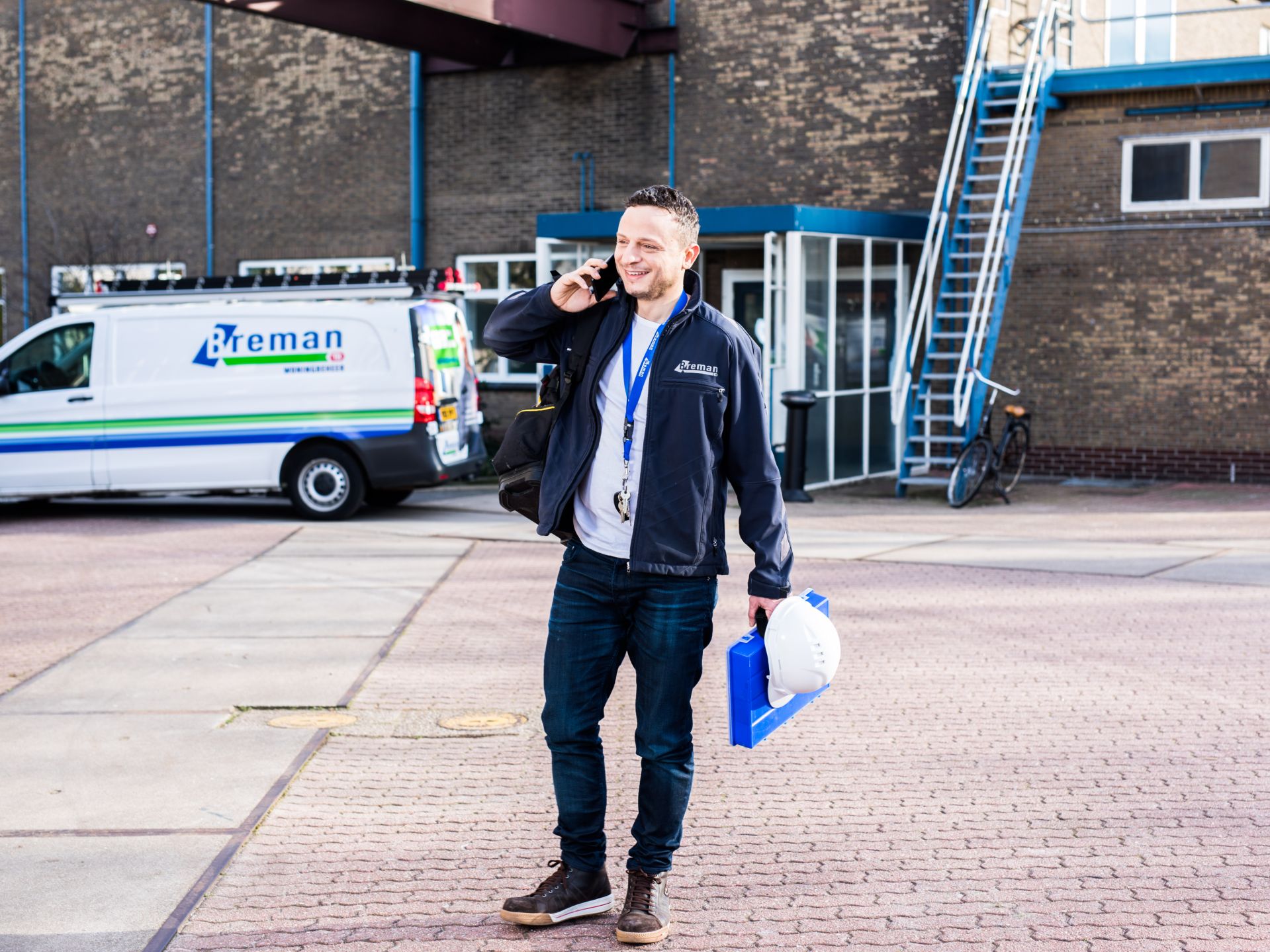 "BIRDS provides us with the foundation to work as a data-driven organization."
Breman is steadily expanding insights and dashboards with the right tools from BIRDS and 4PS.
Breman is the expert in sustainable and energy-saving solutions for residential, commercial, and utility buildings. With nearly 1,700 installation experts, Breman is building a future full of sustainable technical installations. The organization consists of various specialized installation companies grouped into five divisions, serving both the private and commercial markets. Breman's IT department provides broad support for business processes, from the Dynamics NAV ERP solution to Windows installations.
Capturing data on services
Breman not only has hardware and software for its employees but also various other devices such as digital flue gas analyzers. All the data collected during their work is relevant for the installation company from Genemuiden. Remco Hendriks, Business Advisor for Information Management, states, "Especially when it comes to what we do regarding services, we want to capture everything that happens. We collect and utilize all data, from travel time to hours worked to completion."
BIRDS had a strategic advantage
Breman's ERP system is provided by 4PS, a partner that closely collaborates with BIRDS. This provides a strategic advantage. Breman could safely assume that BIRDS integrates well with the 4PS module in the Microsoft Dynamics ERP system. "For that reason, we wanted to work with BIRDS, but we first conducted a Proof of Concept (PoC) for certainty."
To summarize;"To transform data into business insights, you need a data platform. That naturally requires a technically sound solution, but the collaboration and approach of your BI partner are equally important. When you share the same mindset about collaboration, you achieve success more easily."
Implementation
After a successful PoC, Breman initiated the transition from the old data warehouse to BIRDS with Microsoft Power BI with a small project team. Close collaboration took place with BIRDS consultants. "The employees who work with the dashboards daily noticed relatively little of the transition. That was the intention. One dashboard went out, and the other came in."
Extract, Transform, and Load process
A 50% time saving has been achieved in the ETL process (daily data refresh).
50%
Performance

A 50% time saving has been achieved in the ETL process (daily data refresh). This speed improvement has multiple causes. The most important one is the iterative loading of the data warehouse. Only the changes are processed overnight. Once a month (after a release of new functionalities), the data warehouse is fully refreshed. BIRDS not only uses iterative updates to make the database faster but also employs parallel processing to process the data faster and more efficiently. Remco says, "My colleagues can now start their workday with the latest data, which is crucial."
Deep insights
For a company like Breman, insights in the area of services are crucial. KPIs such as planned maintenance vs. capacity, contracted maintenance and contract management, first-time fix ratios, etc., are all reports that we can now maintain and adjust ourselves with BIRDS. Some people within Breman build their own dashboards. BIRDS is indispensable in this regard. "To become even more data-driven, we are currently running a specific BI project to create data insights across all departments of the organization. BIRDS provides us with the foundation to work as a data-driven organization."
"The consultants at BIRDS understand and speak our language."
The power of a standard Data Platform
The choice for BIRDS, in combination with the 4PS solution on Microsoft Dynamics NAV, makes it easier to stay as close as possible to the standard software. "When we update our ERP platform, BIRDS ensures that it keeps working. You can tell that the consultants at BIRDS understand our language."
Ensuring collaboration
The BIRDS consultants and Breman continue to work closely together even after the go-live. "We add new functionalities, plan joint performance days to see how we can make our system even faster. This way, we ensure the continuation of good collaboration and continue to add value for our internal end users."
The conclusion
"We are satisfied with BIRDS' solution. Our decision to use the standard as a basis was the right one. The ability to create our own dashboards was also crucial for us. In my opinion, this is an excellent collaboration," concludes Hendriks.