Integrate Power BI with Dynamics AX2012
It is often not only the Dynamics AX2012 data from your organization that is needed for the insights you are seeking, but you also want insights that transcend departments and functions. The required data is spread across multiple applications throughout the organization. Creating both a high-level performance overview for management and the ability to zoom in at a granular level when necessary is a challenge. This often requires the assistance of IT because each new data source often needs to be integrated separately with your BI tool or included in the report. Additionally, creating new reports can be so time-consuming that you stick with old-fashioned Excel spreadsheets, delaying the "data-driven approach" and not working according to a "single source of truth."
When you look in the mirror, what do you see? Do you believe your company will perform better if you make data-driven decisions or if you have more insights? Then, consider getting to know Birds for Dynamics AX2012. Birds is an intelligent data platform that allows you to unlock data sources and seamlessly convert them into in-depth insights in Power BI.
In other words, BIRDS scans your Dynamics AX2012 environment and matches it with 'pre-filled' BI content packs that include the Dynamics data structure. The result is that you can gain insights into multiple key performance indicators within your organization within hours instead of days

Standard or custom? We don't mind.
Perhaps your company's Dynamics implementation partner is building customizations in Dynamics AX2012 or you're using a customized Dynamics edition with industry-specific add-ons. What's attractive about Birds is that we not only have an in-depth understanding of the standard version but are also capable of working with all customizations because we are closely connected to the entire Dynamics ecosystem.

What happens if I upgrade to Dynamics D365 F&O?
BIRDS ensures that the data from the AX2012 system and the new D365 F&O system are brought together. Therefore, many of our customers have already taken the initiative to implement Power BI first and carefully consider Key Performance Indicators (KPIs).


Reach new BI heights with BIRDS
BIRDS supercharges reporting with Data Warehouse Automation and a flexible semantic layer (lots of actionable KPIs and reports that you can deploy right away) between data sources and Power BI. We accelerate the present with BI Content Packs and Advanced Analytics. We prepare businesses for the future with Advanced Analytics and Data Services.
If you believe there's more potential within your company and you want to explore it further, embark on your data journey with Power BI, and let our consultants assist you in your quest for new growth opportunities!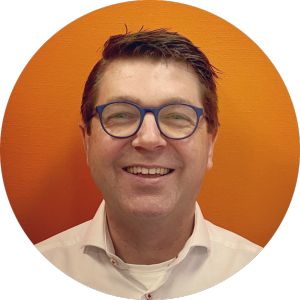 Speak to a Power BI expert
Schedule a no-obligation meeting with Joep Lugtenberg, Sales Manager.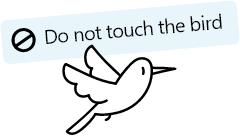 Kick-start your Power BI project with BIRDS