Power BI Dashboards for Manufacturing Companies
It all starts with information. That's where Power BI comes into play. This revolutionary business intelligence tool empowers manufacturing companies to transform data into valuable insights and make decisions based on factual information. We invite you to discover how Power BI can revolutionize your production processes, increase efficiency, reduce costs, and strengthen your competitive position.
With the rise in raw material prices, higher energy costs, and a shortage of qualified personnel, you could certainly use some support. This enables you to turn today's (and tomorrow's) challenges into opportunities. Curious about how we put this into practice? Read our customer cases below.

What is Power BI?
How do you monitor the profitability of your company? Are there opportunities to purchase more strategically, or are there possibilities for working more efficiently? Can you meet the higher sustainability requirements while improving your margins at the same time? Will IoT and other innovations make a significant contribution to your business operations? The answers to these, and many other questions, lie in data. Power BI helps you distill answers from that data. You bring together past figures with future estimates to gain new insights. You create reports, analyses, and forecasts. It provides you with answers to how things are currently going and what the future is likely to bring.

What does BIRDS do for Power BI?
The more sources you bring together, the more you can get out of Power BI. However, in order to leverage data, it needs to be organized and structured in a way that allows for meaningful comparisons with other sources. This requires expertise that is often not (fully) available within the company itself. So, you rely on external BI consultants to assist in establishing the right architecture. We thought this could be done smarter, as there is a basic need for information that every company requires, and there is a shortage of qualified individuals. Why reinvent the wheel each time? We developed the solution, BIRDS. BIRDS is an intelligent data platform that enables you to integrate the ERP and/or CRM system Microsoft Dynamics into your Power BI environment. We ensure that the data you use to gain new insights is correctly linked. Many so-called formulas (definitions) for calculations have already been created. So, we already have a kickstart.
Our strengths:
Insights from day

With our kickstart packs, you can hit the ground running with Power BI. Our standard dashboards provide insights from day 1 and serve as a starting point to customize your reports to your preferences.

We gather the data, you interpret it - Enjoy the benefits of a data-driven organization by interpreting well-organized data. We ensure that the technical process of collecting and organizing data runs smoothly.
We keep your data structured - By ensuring that you always work with logically defined data, you prevent comparing apples to oranges. By allowing you to easily connect additional data sources to BIRDS, you gain flexible access to as much data as you need.
We keep your data healthy - Use our monitoring service offered through an SLA (Service Level Agreement) to keep an eye on your data. We continuously monitor the data flow and can provide timely warnings of excessive use of Microsoft Azure to control costs.
We translate your needs into solutions - Whether you need a specific data source, KPI, or dashboard, you can trust our team of over 60 BI specialists to assist you.
Do Manufacturing Companies Need Power BI?
Almost every challenge that manufacturing companies face can be better addressed with Power BI at your disposal. Power BI can assist manufacturing companies in streamlining their processes, reducing costs, improving product quality, and gaining competitive advantages through data-driven decision-making. It is a valuable tool in an industry where efficiency and competitiveness are vital.
For manufacturing companies working with Microsoft Dynamics D365, BIRDS is a welcome addition. It reduces the implementation time and provides control over the reliability and availability of your data.
Consider these examples:
1. Control Over Your Margins
The costs of energy, raw materials, and semi-finished goods have significantly risen and don't appear to be decreasing in the near future. How do you keep your margins healthy without subjecting your customers to substantial price increases? Use Power BI to analyze various scenarios, compare potential outcomes, and discover the best possible solution.
2. Smart Manufacturing
Whether you call it Smart Manufacturing, Industry 4.0, or Digital Transformation, using digital resources is necessary for your manufacturing company to stay competitive in the future. But how do you determine the priorities for automation, and how do you measure the results? With Power BI, you can visualize all the data clearly, allowing you to make estimates of costs and benefits
3. Supply Chain Optimization
No company is an island. If you want to grow, you'll need to collaborate to achieve economies of scale together with partners. However, new challenges arise in these collaborations. How much can you trust your supply chain partner, and how do you use that data during your production planning? By measuring what's happening and integrating that information into your overview, you optimize collaboration within the supply chain.
4. Sustainability and CSR
No sector can escape the increasing demands that society places on sustainability and corporate social responsibility (CSR). Rising energy, raw material, and semi-finished goods prices make it equally compelling for your manufacturing company to focus on sustainability; the more waste and unnecessary production you prevent, the better your margins. Power BI helps you optimize your production and provides insights into opportunities for sustainability.
5. Doing More with Less
We have a shortage of skilled workers. This means we need to achieve more with fewer employees. By ensuring that your experts have the best digital tools, you help them achieve this. Power BI should be an essential tool in every toolbox for making information flows transparent.
6. Doing Business Internationally
We often conduct business internationally. Some purchase goods abroad, others sell to different countries, some have branches beyond national borders, and a few of us have all three. Among the additional challenges that come with doing business internationally is smart data management. With the BIRDS solution for Power BI, you can solve this efficiently in one go.
7. Quality Control
The platform can be used to collect and analyze data related to product quality. This allows issues to be identified and resolved early, improving product quality.
8. Process Optimization
With Power BI, manufacturing companies can monitor and analyze their production processes. This helps in identifying inefficiencies, reducing waste, and improving overall productivity.
9. Inventory Management
Power BI can assist in optimizing inventory levels by providing real-time insights into demand and inventory levels. This can result in cost savings and improved customer service.

Does Power BI work with Dynamics NAV, and does Power BI work with Dynamics AX2012?
Absolutely, you can seamlessly integrate these solutions with Power BI, and with the addition of BIRDS, you can quickly get started with data analysis!
Learn more about Power BI with Dynamics NAV or Power BI with Dynamics AX2012.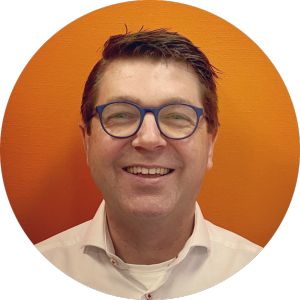 Speak to a Power BI expert
Schedule a meeting with Joep Lugtenberg, Sales Manager.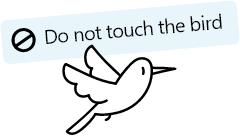 Kick-start your Power BI project with BIRDS