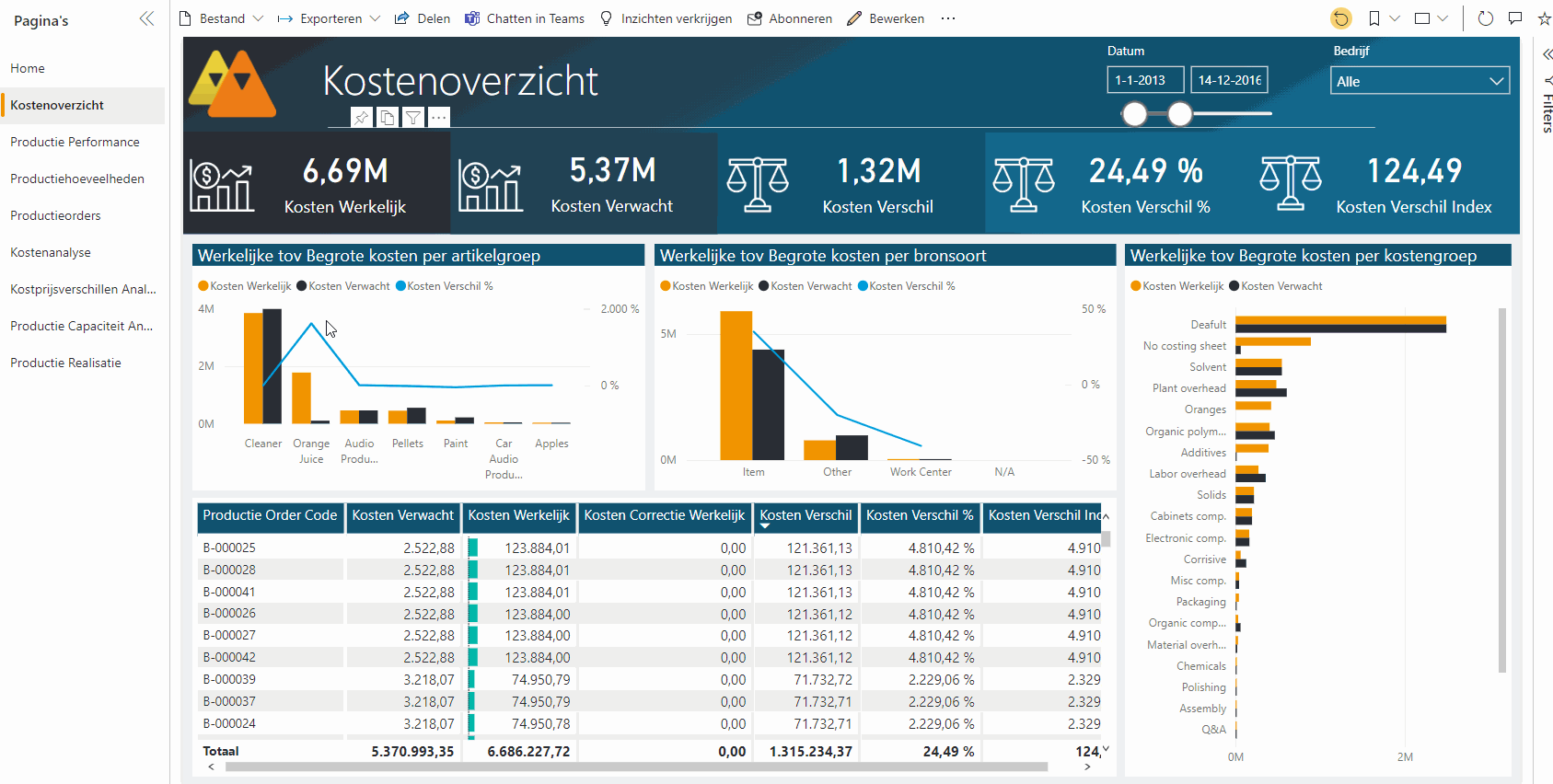 What is Power BI?
How do you safeguard the profitability of your company? Are there opportunities to purchase more competitively or to improve efficiency? Can you meet higher sustainability requirements while improving your margins? Will IoT and other innovations make a significant contribution to your business operations? The answer to these questions, and many more, are hiding inside you company's data. Power BI helps you distill answers out of raw data. Combine past number with future forecasts to gain new and valuable insights. Make reports, analysis and predictions. Power BI tells you how things are going and what's (probably) about to happen.
What is BIRDS for Power BI?
The more data sources you combine, the more you get out of Power BI. But new data needs to be properly aligned with existing data to get reliable results. BIRDS is an intelligent data platform that helps you unlock new data sources in your Power BI environment. We make sure that the data you use to gain insights is properly integrated in you environment.
Our strengths
Insights from day 1 –Our kickstart packs give you a head start with Power BI. Our standard dashboards give you insights from day 1 and serve as a starting point if you want to personalize your reports.
We collect data, you interpret it –Unlock the power of a data driven organization by having properly ordered data to interpret. We make sure the collection and alignment of your data runs effortlessly in the background.
We keep your data structured –By making sure you always have logically defined data to work with, we prevent apples to oranges comparisons. By allowing you to easily add extra data sources to be BIRDS, you get easy access to as much data as you need.
We keep your data healthy – Use our monitoring service to keep an eye on your data. We keep a continuous watch of you dataflows and can give you a timely warning of overuse of Azure, making sure you keep your costs well in hand.
We transform your wishes into solutions –Whether you wish for a specific data source, KPI or dashboard, you can rely on our team of 50 BI-specialists to help you realize it.
Do manufacturers need Power BI?
Almost every challenge you face as a manufacturer is easier to meet when you have Power BI to consult. Take these examples.
1. Maintain you margins
The costs of energy, raw materials, and semi-finished goods have significantly increased and do not seem to be decreasing anytime soon. How do you keep your margins healthy without confronting your customers with price increases? Use Power BI to go through different scenarios, compare possible outcomes, and find the best possible solution.
2. Smart Manufacturing/Industry 4.0/Digital Transformation
Whether you call it Smart Manufacturing, Industry 4.0, or Digital Transformation, using digital tools is necessary for your manufacturing company to stay ahead of the competition in the future. But how do you determine what takes priority when automating and how do you measure results? With Power BI, you can visualize all the data clearly, allowing you to estimate costs and benefits.
3. Supply Chain Optimization
No company is an island. If you want to grow, you will need to collaborate with partners to achieve economies of scale. But collaborations also present new challenges. How much can you trust your supply chain partner and how do you use that data in your production planning? By measuring what's going on and integrating that information into your overview, you can optimize collaboration within the supply chain.
4. Sustainability and Corporate Social Responsibility (CSR)
No sector can escape the increasing demands society makes in terms of sustainability and CSR. The rising prices of energy, raw materials, and semi-finished goods make it equally interesting for your manufacturing company to focus on sustainability; the more waste and unnecessary production you can prevent, the higher your margins get. Power BI helps you optimize your production and provides insights into opportunities for sustainability.
5. Achieving more with Less People
We have a shortage of skilled workers. That means we need to achieve more with fewer employees. Help your experts achieve more by ensuring they have the best digital tools. Power BI should not be missing in any toolkit as the go-to tool for making information flows visible.
6. International Business
Doing business internationally is common for many companies. Some companies source from abroad, others sell to other countries, some have operations beyond national borders, and some do all three. Smart data management is crucial to meet the many challenges that come with doing business internationally. BIRDS for Power Bi gives you all the control you need.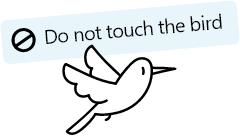 Kick-start your Power BI project with BIRDS