The integration of Dynamics 365 Business Central with Power BI will enable you to gain better control over your organization. The data that is sometimes deeply embedded within the application is unlocked, and insights that you couldn't generate before provide you with a deeper understanding of everything happening in the company.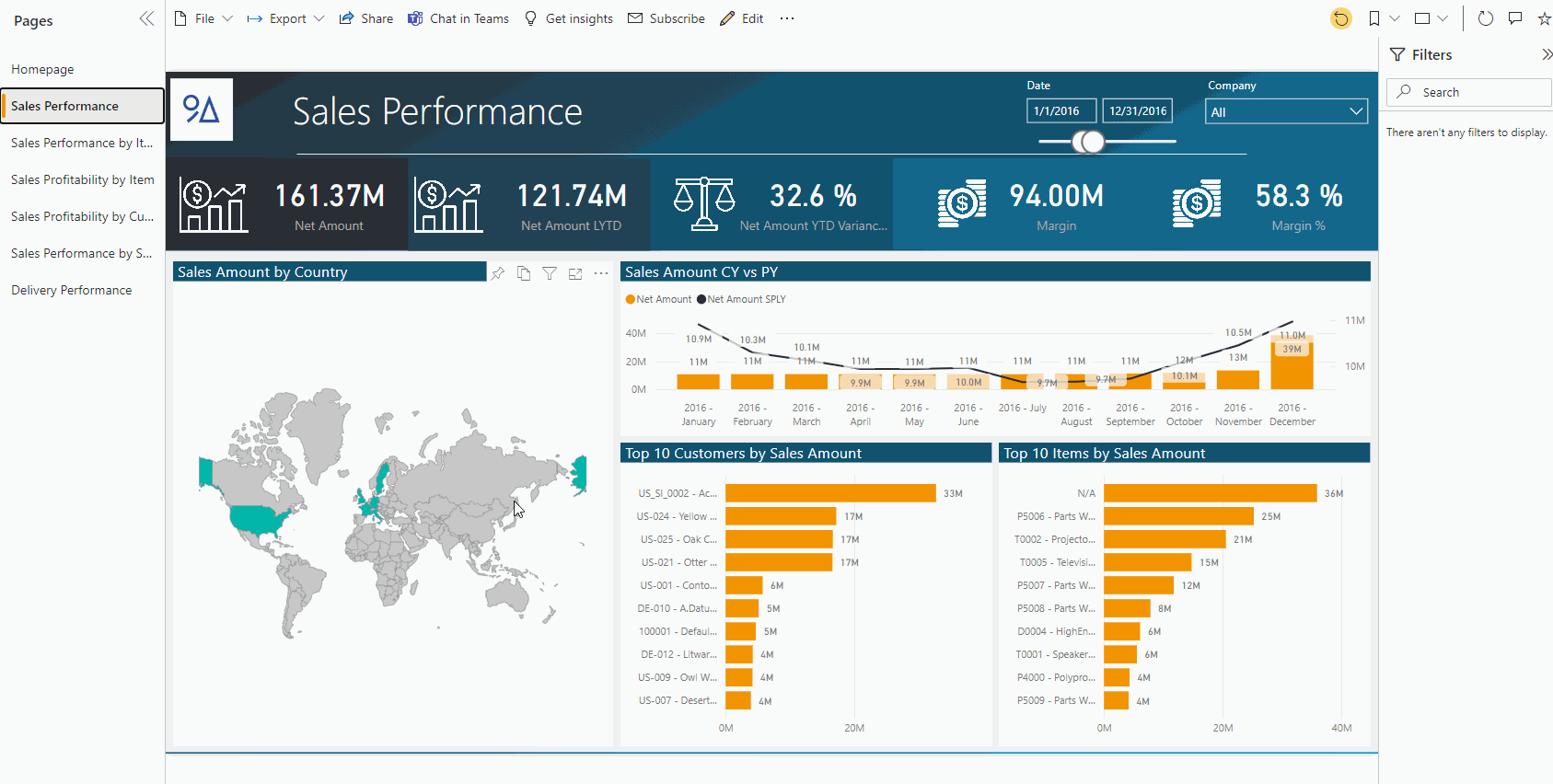 Integrate Dynamics 365 Business Central with Power BI
The amount of insights will boost business decision-making. Connecting Dynamics D365BC to Power BI is straightforward, but a complete implementation and, more importantly, user adoption of BI software is often a challenge.
It's not just your organization's Dynamics 365 data that is needed for the insights you require; you also want cross-departmental and cross-functional insights. Creating a performance overview at the management level while also having the ability to zoom in at a micro level when necessary is a challenge. This often requires IT involvement as each new data requirement typically needs to be integrated separately with your BI tool or included in the report. Additionally, creating new reports is time-consuming, which leads you to stick with old-school Excel spreadsheets, delaying the "data-driven approach" and not working according to a "single source of truth."
Meet Birds for Dynamics 365. BIRDS is an intelligent data platform that accelerates the time it takes to build your BI environment. Birds ensures that Microsoft software is populated, and Azure services are put to work. Our consultants can work much faster because a significant portion of the work is handled by Birds. This saves a lot of time and consultant costs.

Power BI for Dynamics 365 BC SaaS
Some customers use a local installation (on-prem) of Business Central, while most prefer the SAAS or Microsoft Cloud version. What we also frequently encounter are customers using a customized BC SaaS edition with industry-specific add-ons. The consultants who implement BIRDS not only have an in-depth knowledge of the standard BC SaaS edition but are also capable of utilizing all customizations because we are closely connected to the entire Dynamics ecosystem.
Standard or customized? It doesn't matter to us.
Perhaps your company's Dynamics implementation partner builds customizations in Dynamics 365 or uses a customized Business Central edition with industry-specific add-ons. The beauty of BIRDS is that we not only have an in-depth understanding of the standard Business Central edition but also have the capability to work with all customizations because of our close connection to the entire Dynamics ecosystem.
Achieve new BI heights with BIRDS
BIRDS elevates reporting with Data Warehouse Automation and a flexible semantic layer (many actionable KPIs and reports you can use right away) between data sources and Power BI. We accelerate the present with BI Content Packs and Advanced Analytics. We prepare businesses for the future with Advanced Analytics and Data Services.

If you feel there's more potential within your company and you want to explore it further, start your data journey with Power BI and let our consultants assist you in your quest for new growth opportunities!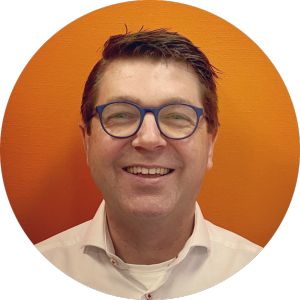 Speak to a Power BI expert
Schedule a meeting with Joep Lugtenberg, Sales Manager.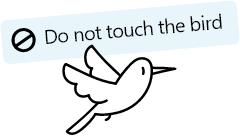 Kick-start your Power BI project with BIRDS